Last Sunday started the first week of training for the AthHalf! I will admit, getting back into running has been tough. But after essentially taking the summer off from running, I feel like my body, especially my knees, is now quickly (and painfully) remembering what this running thing is about. And when things get really hard I try to remember that pain is only temporary and how great I felt after finishing my first half (okay, well maybe not right after but maybe the next day).
I didn't hold back at all my first week of training. Instead, I jumped into it head first. Here is what my week looked like:
Sunday: rest
Monday: 2 miles and body works
Tuesday: 3 miles and bikram yoga
Wednesday: 3 miles and rooftop yoga!
Thursday: rest and exercise vicariously through every Olympian
Friday: 3 miles
Saturday: 4 miles
15 total miles!


The two miles on Monday weren't really planned, but I got to the gym early to get a spot for body works and needed something to do before class started.
Wednesdays run was the worst. My watch stopped itself within the first five minutes and continued to turn on and off on its own for the whole three miles. Luckily I planned out my route before so I knew I would get the three miles in; I just had no idea how long it took me.
Friday's run was actually great. I meant to do it on Thursday, but really felt like I should rest instead so I went to the gym on my lunch break and ran. Sometimes I really enjoy running on treadmills because it is so easy to control your speed.
Saturday morning I got up and did my run around 9am. It was still pretty muggy outside, but I was able to run between 9:30 and 10:30 miles.
I also have to say congratulations to our friends Ryan and Molly! They got engaged Friday night and a bunch of our friends got together Saturday to celebrate. It was so much fun hearing how it happened and meeting some of Molly's friends for the first time. I know we are all looking forward to fun wedding festivities over the next year and to see Molly and Ryan start their lives together!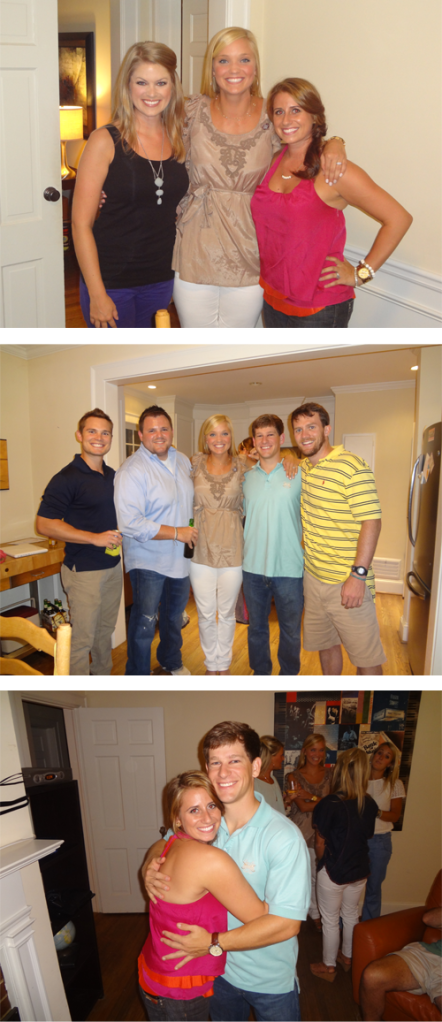 Now I am off to get ready for a work event, do some cooking for Heather's (
Better with Veggies
)
Meatless Monday A-Z
, and to enjoy the rest of my weekend!